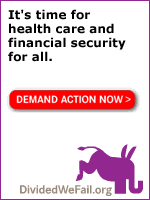 Home
Welcome to Gwynn Care Providers! We are here to meet your needs. Gwynn Care Providers provides comprehensive clinical and administrative services to health care recipients and providers. Our services include adult care home/assisted living direct care services, program development, nurse consulting, qualified professional consulting, continuing education/training, health care billing, payroll administration, and cost report preparation. Our nurses and management team have decades of experience providing services to providers and recipients in need. Please contact us if we can be of assistance.
---
Our Mission
To meet the quality assurance needs of clients professionally and competently.
Our Values
Integrity: "stedfast adherence to a strict moral or ethical code with honesty as its foundation"
Excellence: "Excellence is a matter of the stand we are and the stand we take—a stand that allows for performance that surpasses what was previously possible, performance that defies old limits and maps new territory."
Faith: "being sure of what we hope for and certain of what we do not see"
Compassion: "treating others as we would like to be treated"
Passion: "intense emotion that compels action"
---
Contact Information
Telephone

336-349-3610

FAX

336-349-4531

Postal address

PO Box 2361, Reidsville, NC 27323

Electronic mail

General Information, Sales, Customer Support: v_simpson@gwynncareproviders.com
Webmaster: a_powell@gwynncareproviders.com