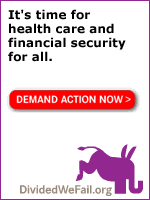 Program Development
Gwynn's Care Providers has assisted providers to obtain and maintain licensure, edorsement and Medicaid provider enrollment for various health related businesses. We utilize a planned, structured approach to the development of programs. We have experience building businesses from scratch or helping well-established businesses improve services.
Types of programs:
Mental Health Facilities
Community Support Agencies
Substance Abuse Programs
Physician Offices
Nurse Consulting Agencies
Behavioral and Substance Abuse Counseling Programs
Adult Care Facilities
CAP/MR/DD
Home Care Services
Other types of projects:
Preparation for Medicaid or state licensure audits
Organization of business entities
Streamlining data and record-keeping
Other services
If you need us:
We will provide you a step-by-step plan from start-up to billing.
We will provide all policies and procedures needed to complete your project.
We will complete all needed applications.
We will develop and set-up a file management and recordkeeping system suitable to your specific needs.
Plus, much more.....
---